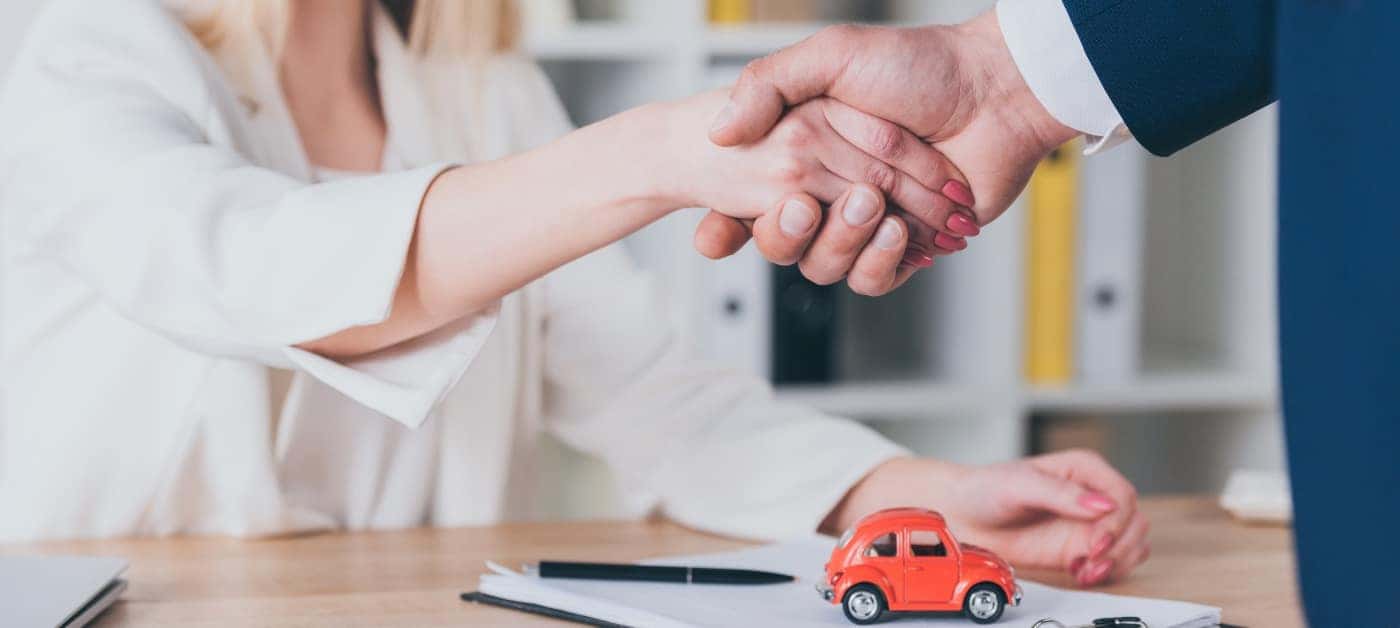 We get it. We've all been there. Everyone has hit a rough patch financially from time to time and gotten behind on a bill or two. That can mess up your credit. We understand, which is why we've helped many Sacramento customers in the same situation to drive off in a new car. So, if you're wondering, "How Can I Get Car Financing with a Bad Credit Score?", don't despair. We've got the answers.
How Can I Get Car Financing with a Bad Credit Score?
Our friendly finance managers are happy to help you get behind the wheel of your next car. In the meantime, here's how you can get car financing with a bad credit score in five steps:
Check your credit
Do your research
Save up for a down payment
Settle for a less expensive car
Get a co-signer
Check Your Credit
A lot of our Folsom customers have been surprised to learn that their credit scores were not as bad as they thought. But, besides checking your score, review the report for what's keeping your score down. It could be a phone bill you forgot to pay. Pay the bill, inform the credit reporting agency, and fix your credit!
Do Your Research
Find outhow financing works. Find out the inner workings of the car buying process. Again, the finance managers at Sacramento Chrysler Dodge Jeep Ram will be happy to help you with all of this.
Save Up for a Down Payment
You'll put yourself in a better position to get financing if you can save up for a significant down payment before buying a car. In fact, the larger the better.
Settle for a Less Expensive Car
You may have your heart set on rolling around Folsom in a new sports car. We don't want to squash anyone's dreams, but you may have to adjust your expectations, just until your credit improves. Think about a more economical choice for now.
Get a Co-signer
Getting a close friend or family member to co-sign your loan is one way to get financing if you have bad credit. However, you should both be aware that your co-signer is fully on the hook for your loan, meaning if you can't pay it, they will have to. Also, late payments will go on their credit report.
Apply for Financing at Sacramento Chrysler Dodge Jeep Ram Today!
Stop asking, "How can I get car financing with bad credit?" and let us help. We make it easy for you to get behind the wheel of your next vehicle. You can evenapply for financing online. We're just a short drive away from Elk Grove. So,contact us today!
More from Sacramento Chrysler Dodge Jeep Ram
The 2021 Jeep Compass knows how to make an impress on and off the roads in Sacramento and beyond. However, what's on the inside also counts, and this Jeep SUV's interior offers lots of interior amenities and standard features, ensuring you get the most out of every drive. Thanks to the spacious Jeep Compass…

Sacramento drivers have asked for a 3rd row Jeep SUV with the Jeep Grand Cherokee, and Jeep delivered! The 2021 Jeep Grand Cherokee L offers third-row seating, which is excellent for families who need additional space without having to upgrade to the Jeep Wagoneer. With the new Jeep Grand Cherokee L seating capacity, you…

If you're shopping around for a vehicle that helps you take on the road less traveled, consider the colorful 2021 Jeep Gladiator for your extraordinary adventures. While learning about this adventurous vehicle, you'll be happy to know that the 2021 Jeep Gladiator color options vary from neutral shades to bold hues, so you can…