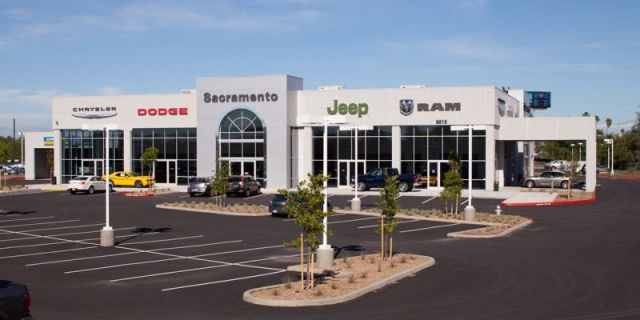 We hope the information we provide here on our website will be beneficial in your new/used vehicle purchase and repair needs. Our goal at Sacramento Chrysler Dodge Jeep Ram (Sacramento Super Store) is to exceed your expectations whenever possible. Since our beginning in 2014, hundreds of vehicles have been purchased and found homes with some of the greatest people ever, our customers. Most of our associates have been in the industry for over 10 years.
Since acquiring the dealership in September of 2014, we have been making huge improvements to greatly enhance the overall customer experience and are expanding our community involvement to support the local causes that are important to our staff and surrounding areas. We look forward to continuing to grow to allow us to provide the very best in sales and service to the greater Sacramento area. Whether you are an existing customer or just searching for a great deal, Sacramento Chrysler Dodge Jeep Ram wants to be your automobile dealer.
We are committed to providing the best possible customer service and treating every customer with the appreciation and respect they deserve. Our goal is to do our best and to be the best for you, our customer. So introduce your family to our family so we can show you why we want to earn your business and how we will earn your trust.
Come see what thousands of satisfied customers already know here at Sacramento Chrysler Dodge Jeep Ram.
Thank you,
Jeffrey Caruso, General Manager